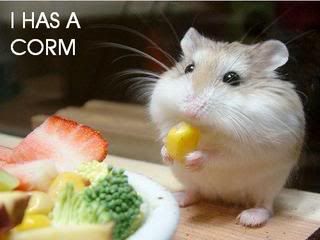 An alternate energy source!:
Hamsters in jackets harnessed for energy. Scientists have managed to harness the energy-producing power of hamsters by fitting them with tiny detector jackets.
Why aren't they just running off of the wheel? That thing makes a huge racket all night and could generate enough electricity for a small city.