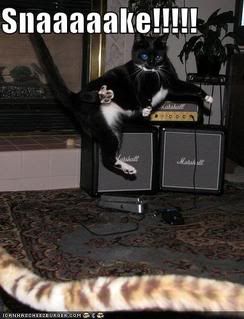 NEW YORK – Never mind the 40-foot snake that menaced Jennifer Lopez in the 1997 movie "Anaconda." Not even Hollywood could match a new discovery from the ancient world. Fossils from northeastern Colombia reveal the biggest snake ever discovered: a behemoth that stretched 42 to 45 feet long, reaching more than 2,500 pounds.

"This thing weighs more than a bison and is longer than a city bus," enthused snake expert Jack Conrad of the American Museum of Natural History in New York, who was familiar with the find.

"It could easily eat something the size of a cow. A human would just be toast immediately."
Update: Went and found a video: