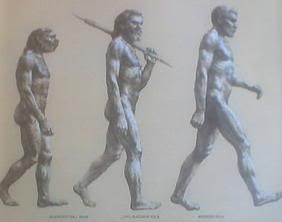 Check out these percentages:
Charles Darwin, who invented the theory of evolution, was born on Feb. 12, 1809. Marking the 200th anniversary of his Darwin's birth, Gallup has a new poll out showing that "only 39 percent of Americans say they 'believe in the theory of evolution,' while a quarter say they do not believe in the theory, and another 36 percent don't have an opinion either way"
And then watch NOVA:
Judgement Day: Intelligent Design on Trial
.
And start to worry about returning to the Dark Ages....