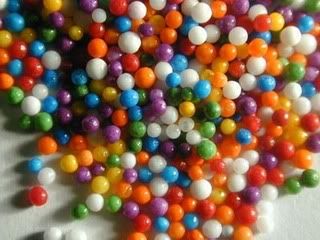 Distributorcap of DistributorcapNY
has an amazing list of odd information about our elections and presidents.
Chuck Todd of MSNBC
lists the info on each state of the Union and what to expect.
Nate Silver of FiveThirtyEight
:
I continue to find a hair's worth of tightening on balance in the state-by-state polls -- even as Obama's position in the national trackers seems to be roughly as strong as it has ever been. This, ironically, is the exact reverse of the position we saw earlier in the week, when the national polls seemed to be tightening even as the state polls weren't.

However, Obama's win percentage has ticked upward again for a couple of reasons. Firstly, he's gotten some relatively good numbers out of Pennsylvania since our last update, with PPP and Zogby giving him leads of 8 and 14 points, respectively, and Rasmussen showing his lead expanding to 6 points after having been at 4 before. (The Zogby poll is probably an outlier, but may serve to balance out outliers like Strategic Vision on the other side).

Secondly, McCain's clock has simply run out. While there is arguable evidence of a small tightening, there is no evidence of a dramatic tightening of the sort he would need to make Tuesday night interesting.
Athenae of First Draft
muses on how good it feels.

Jed Lewison of the Jed Report
about the coal bankruptcy quote:
All you need to know to understand the video is that the Drudge, FOX, and the McCain campaign joined forces with Newsbusters to push a story that the San Francisco Chronicle had concealed an eleven month old recording that supposedly contained devastating audio of Barack Obama proposing to bankrupt the entire coal industry.

Not only was that story false (more detail below), but it turns out that Barack Obama and John McCain have the same position on clean coal technology, and Ohio's Republican senator said McCain's plan to fight global warming would "put coal out of business."
Paul Krugman
muses what will happen to the Republican party after an Obama victory:
I'm not saying that the G.O.P. is about to become irrelevant. Republicans will still be in a position to block some Democratic initiatives, especially if the Democrats fail to achieve a filibuster-proof majority in the Senate.

And that blocking ability will ensure that the G.O.P. continues to receive plenty of corporate dollars: this year the U.S. Chamber of Congress has poured money into the campaigns of Senate Republicans like Minnesota's Norm Coleman, precisely in the hope of denying Democrats a majority large enough to pass pro-labor legislation.

But the G.O.P.'s long transformation into the party of the unreasonable right, a haven for racists and reactionaries, seems likely to accelerate as a result of the impending defeat.

This will pose a dilemma for moderate conservatives. Many of them spent the Bush years in denial, closing their eyes to the administration's dishonesty and contempt for the rule of law. Some of them have tried to maintain that denial through this year's election season, even as the McCain-Palin campaign's tactics have grown ever uglier. But one of these days they're going to have to realize that the G.O.P. has become the party of intolerance.
Glenn Greenwald of Salon
on why Bush cannot help the Republicans campaign:
George Bush is the person in whom the Right placed its blind faith, the one they glorified and held up as the ultimate standard-bearer of what they believe in. And now he -- and they -- lay in shambles and disgrace. No matter what metric one uses, it's difficult to overstate what a profound failure the Bush presidency is, and everyone -- including Bush -- knows that. The most important aspect of this Tuesday's election is to finalize their humiliating repudiation and to bury them for what they've done.