Respect the planet,
consume less
, feel better. (Feel sorry for the
WalMart employee
trampled to death by shoppers.)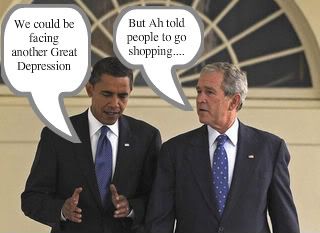 Update:
Steve Bates of The Yellow Doggerel Democrat
defines Black Friday.
Update 11/29:
Bryan of Why Now? on the gun fight at Toys R Us
and why we have this frantic need to overwhelm our kids with crap.
Update 12/1:
Bill Moyers talks to Michael Pollan
about food, food quality, being aware where your food comes from, eating local.