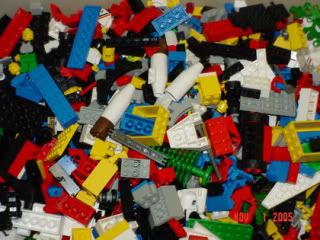 In my house, they've never left. I can't think of a better toy than one that lets you build anything you want.
Five years after reporting its heaviest ever loss, Lego last month said its net profit for 2008 had soared 32% to DKr1.35bn, on sales up a healthy 18.7%. Part of this recession-busting feat, Nipper concedes, is down to the fact that in times of trouble, consumers - in this case, parents - turn to "the well-known, the safe, the durable. Lego may not be the cheapest toy, but parents know it has stood the test of time, it will last years, provide hours of quality play, represent good value for their hard-earned money".

But also, he insists, Lego is cool again for kids. "Kids are ruthless little bastards," he says, only half in jest. "If they don't like the product, then at the end of the day the best marketing and distribution and all the rest of it won't make any difference. All you'll be doing is controlling the damage. What counts, all that counts, is that you're at the top of kids' wishlists. Which is, now, where we are again."
Update: Via
Steve Bates of The Yellow Doggerel Democrat
, if you have a lot of free time,
build yourself a Lego harpsichord
.