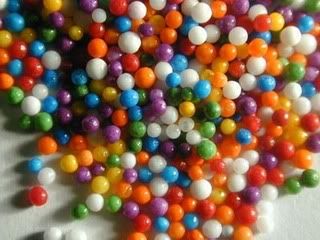 To help you figure out
why billowing smoke is coming out of the computer tower vents...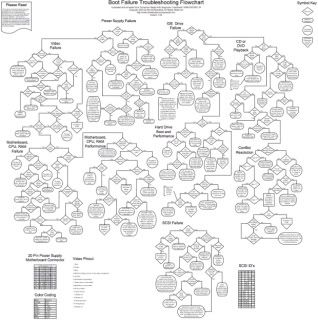 click to embiggen..
And speaking of fires, California could use this information from Bryan of Why Now?
The real hazards of wood ash
after a burn.

Look forward, not back!
There's nothing to see or learn from, really! No investigations are needed!
Steve Benen muses that Obama must really hate Bush:
I've been trying, however, to think about this from Obama's perspective. Bush left him with a generational economic crisis, an abysmal job market, a budget mess, a war in Iraq, a deteriorating war in Afghanistan, an nuclear-armed and unstable Pakistan, a nuclear-armed and nutty North Korea, a warming planet, a collapsing U.S. auto industry, an ineffective health care system, a massive debt, an absurd national energy framework, and a nation that has lost much of its global prestige.

Ready to dive in and start getting the nation back on track, the president is told, "Wait, before you tackle this to-do list, we have to deal with the consequences of the previous administration's alleged war crimes, too."

It's no wonder No Drama Obama prefers to turn the proverbial page.
I still wonder what happened to
Riverbend of Baghdad Burning
.
Matt Taibbi
:
Let's start with the obvious: America has not only the worst but the dumbest health care system in the developed world. It's become a black leprosy eating away at the American experiment — a bureaucracy so insipid and mean and illogical that even our darkest criminal minds wouldn't be equal to dreaming it up on purpose.

The system doesn't work for anyone. It cheats patients and leaves them to die, denies insurance to 47 million Americans, forces hospitals to spend billions haggling over claims, and systematically bleeds and harasses doctors with the specter of catastrophic litigation. Even as a mechanism for delivering bonuses to insurance-company fat cats, it's a miserable failure: Greedy insurance bosses who spent a generation denying preventive care to patients now see their profits sapped by millions of customers who enter the system only when they're sick with incurably expensive illnesses.

The cost of all of this to society, in illness and death and lost productivity and a soaring federal deficit and plain old anxiety and anger, is incalculable — and that's the good news. The bad news is our failed health care system won't get fixed, because it exists entirely within the confines of yet another failed system: the political entity known as the United States of America.
Cell phones are rotting
our brains!
One man's trash.... makes a
neat house
!
Too many pennies!
Mentioned in comments somewhere:
The Chemists Drinking Song
Words by : John A. Carroll (inspired by Isaac Asimov) Tune of : The Irish Washerwoman

Paradimethylaminobenzaldehyde,
Sodium citrate, ammonium cyanide,
Mix 'em together and add some benzene,
And top off the punch with trichloroethylene.

Got gassed up last night with some furfuryl alcohol, Followed it up with a gallon of propanol, Tanked up on hydrazine 'til after noon, Then spit on the floor and blew up the saloon.

Paradimethylaminobenzaldehyde,
Powdered aluminum, nitrogen iodide, Chlorates, permanganates, nitrates galore, Just swallow one drink and you'll never need more.

Whiskey, tequila, and rum are too tame. No, the stuff that I drink must explode into flame, When I breathe and dissolve all the paint in the room, And rattle the walls in a ground-shaking boom.

Paradimethylaminobenzaldehyde,
Go soak your head in a good strong insecticide, Slosh it around and impregnate your brain, With dichlorodiphenyltrichloroethane.
Just let the mothers at the Mom And Me group
have at him.
And ... ew? ....
Orlando, FL (AHN) - The unknown animal found inside a can of Diet Pepsi drank by a man from Ormond Beach, Florida last July was a frog or toad, the Food and Drug Administration has confirmed after testing the product.