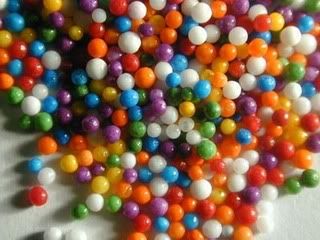 Chemicals in your food, First Lady Michelle?:
First Lady Michelle Obama received widespread praise for her decision to plant a White House garden that will provide food for the residence. Obama has been receiving help with the project from Bancroft Elementary School children, who are learning the importance of healthy living. "You can carry a message back to your school about the importance of eating healthy meals," Agriculture Secretary Tom Vilsack said yesterday. "You have a partner at the Department of Agriculture to make meals better tasting and better for you." However, the Mid America CropLife Association (MACA) — which represents agribusinesses like Monsanto, Dow AgroSciences, and DuPont Crop Protection — are unhappy that no chemicals are being used on the food....
The President
at play
.
Phila of Bouphonia's
Friday hope post
.
Clutch those pearls! We're gonna talk to Iran!:
TEHRAN (Reuters) - Iran said on Monday it would welcome constructive dialogue with six world powers, including the United States, in its clearest signal yet it will accept an invitation for talks on its disputed nuclear work.

State television quoted Iran's chief nuclear negotiator Saeed Jalili as making the comment in a telephone conversation with European Union foreign policy chief Javier Solana.

The United States, Russia, China, France, Germany and Britain said on Wednesday they would ask Solana to invite Iran to a meeting to find "a diplomatic solution to this critical issue," referring to the long-running nuclear row.

That marked a major shift in U.S. policy under new President Barack Obama, whose predecessor George W. Bush's administration shunned direct talks with Tehran as long as it pressed ahead with nuclear activity the West fears has military aims
Taking teabagging
to a whole new level.
The
glory of giving
.
2009's
most ethical companies
.
Mr. President, we are getting a little worried you are expanding the horrors that Bush left. So as a reminder, a depiction of
what change is NOT
.
Rove had a little list
, but none of them'll be missed...
Buy more
men's underwear
and save the economy!
Hitchens and religion