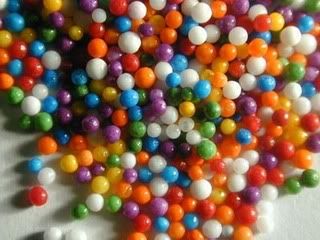 The best
April Fool's pranks
this year.
The
top ten conservative idiots
.
The GOP is the party of
Beavis and Butthead
:
I'd really like to see some genuine bipartisanship in America. But that can't happen until we start having at least somewhat sane partisans.
Obama's polling:
For the third Friday in a row, Gallup's polling shows 62% of those surveyed saying they approve of the job the president is doing. Also for the third week in a row, 27% say they don't approve.
Joe the Plumber stumped about
Employee Free Choice Act
.
Moles:
"Are you saying that you think Vice President Cheney is still having a chilling effect on people who might otherwise be coming forward," asked Gross. "I'll make it worse," answered Hersh, adding that he believes Cheney "put people back" in government to "stay behind" in order to "tell him what's going on" and perhaps even "do sabotage"...
When you are foreclosed, you may not take the
built-in bathtub
with you.
Politifact
truth-o-meter site.
So never refer to someone as looking tasty:
There are already too many people living on Planet Earth, according to one of most influential science advisors in the US government.

Nina Fedoroff told the BBC One Planet programme that humans had exceeded the Earth's "limits of sustainability".
The death of
Tom Hurndall
:
Hurndall was trying to save Palestinian homes and infrastructure but frequently came under Israeli fire and seemed to have lost his fear of death. "While approaching the area, they (the Israelis) continually fired one- to two-second bursts from what I could see was a Bradley fighting vehicle… It was strange that as we approached and the guns were firing, it sent shivers down my spine, but nothing more than that. We walked down the middle of the street, wearing bright orange, and one of us shouted through a loudspeaker, 'We are International volunteers. Don't shoot!' That was followed by another volley of fire, though I can't be sure where from…"

Tom Hurndall had stayed in Rafah. He was only 21 where – in his mother's words – he lost his life through a single, selfless, human act. "Tom was shot in the head as he carried a single Palestinian child out of the range of an Israeli army sniper." Mrs Hurndall asked me to write a preface to Tom's book and this article is his preface, for a brave man who stood alone and showed more courage than most if us dreamed of. Forget tree huggers. Hurndall was one good man and true.
Tips on how to
survive the depression
.
Wingnuts
eating their own.
Is this a dogwhistle to fundamentalists
who think a one world currency is another omen of the incoming END of DAYS?
Controversial British MP George Galloway
has been denied entry into Canada by a federal court judge.
And now
it's Chinese and Vietnamese pepper
.
Defrocking a priest:
The Episcopal Church has defrocked Ann Holmes Redding, the Seattle Episcopal priest who announced in 2007 that she is both Christian and Muslim.

Bishop Geralyn Wolf of Rhode Island, who has disciplinary authority over Redding, informed the priest of her decision in a letter today.

Wolf found Redding to be "a woman of utmost integrity and their conversations over the past two years have been open, honest and respectful," according to a press release from the Diocese of Rhode Island.

"However, Bishop Wolf believes that a priest of the Church cannot be both a Christian and a Muslim."
Oh, and by the way:
The top U.S. commander in the Middle East, General David Petraeus, warned today that Israel might attack Iran to prevent it from developing nuclear weapons, Bloomberg reports.