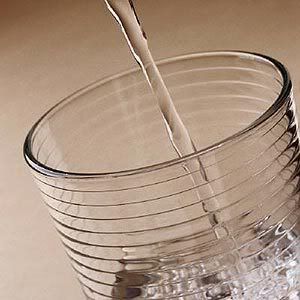 Via
Cookie Jill at skippy the bush kangaroo
,
The Christian Science Monitor
:
Lake Mead and Lake Powell, which supply water and power to millions in the American Southwest, stand a 50 percent chance of running dry by 2021 unless dramatic changes take place in how the region uses water, according to a new study.

Causes include growing population, rising demand for Colorado River water, which feeds both lakes, and global warming, according to scientists at the Scripps Institution of Oceanography in La Jolla, Calif., who conducted the study.

The results underscore the importance of water-conservation measures that many communities throughout the region are putting into place. Other studies, some dating back nearly 20 years, have projected that Lake Mead could fall to virtually useless levels as climate warmed, but they lacked a sense of the timing. The new results, the Scripps scientists say, represent a first attempt to answer when lakes Mead and Powell would run dry, squeezing water supplies in Arizona, California, Nevada, and New Mexico.
Here in Southern California, we've been through droughts. The worst came with restrictions on water usage: no washing of cars, no watering of lawns, no automatic glasses of water given at restaurants, a certain percent drop demanded of each household based on the last year's usage unless appealed. We had neighbors reporting on each other, dead of night furtive sprinkler usage, general idiot behavior exposed for what it was. Politicians cringe at activating drought prevention programs. We need to make it part of normal life so people don't feel their liberties are being denied when they're asked not to waste water.
We need to educate from kindergarten up: respect
potable water
no matter where you live. Water that has been processed so that it is safe to drink is a
wonderful luxury
and we need to
respect it
.
Start by turning off the water while you
brush your teeth
. Do you realize how many gallons you just saved?
Update: In China: (my bold)
Beijing, China (AHN) - More than 40 percent of drinking water in rural China is unfit for drinking, a health ministry study said Monday. The drinking water in the country's rural areas has failed to meet government standards leading to outbreaks of diarrhea and other diseases, a Ministry of Health spokesman said.

[snip]

Unhealthy water led to outbreaks of diarrhea and other diseases, with 40.44 percent of surface water and 45.94 percent of ground water below the regulatory standards released in 2006.

The Ministry of Health and the National Committee for the Patriotic Public Health Campaign conducted a joint survey of nearly 7,000 samples from villages across the country. The survey found that 74.9 percent of people drank underground water while 25.1 percent drank surface water.

"Most people living in rural areas do not have their drinking water sterilized. Often they just drink the well water, which may have been polluted," Mao said.

The unhealthy water is mainly attributed to unchecked industrialization, polluting factories that cause disruptions to water supplies and microbial contamination.

However, in densely populated areas, 85.23 percent of people living in villages or counties often having their water boiled before drinking, thus lowering the chance of contracting a serious enteric infectious disease.