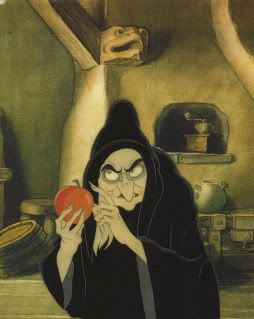 Credo is asking for votes:
It's that time of year — America has basketball bracket fever. Here at CREDO, we've been putting the finishing touches on our second annual Bracket of Evil. It's a different spin on a fun tradition. You can vote in our bracket and help determine the most evil forces* at work in American politics today.

This is not just fun and games. With such a target-rich environment for political activism, your votes will help guide our strategy for progressive action in 2010.

We've assembled the "Sinister Sixteen" for 2010. Is Joe Lieberman a bigger jerk than Rahm Emanuel? Is Glenn Beck a greater scourge than Rush Limbaugh? Who is the bigger threat to America: Big Coal or Blackwater? It's up to you: Visit BracketOfEvil.com to decide and help drive our agenda.