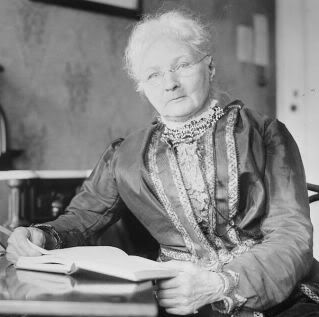 And everything she owned in the Chicago fire four years later, she became a ferocious fighter for the worker.
Mother Jones.
Not really a feminist, she didn't support the need for women to vote:
Mary Jones was ideologically separated from many of the other female activists of the pre-Nineteenth Amendment days due to her aversion to female suffrage. She was quoted as saying that "You don't need the vote to raise hell!"[9] Her opposition to women taking an active role in politics was based on her belief that the neglect of motherhood was a primary cause of juvenile delinquency.
But having lost all her babies (all under the age of 5 when they died) I can understand her desire to protect the bond between mothers and their children. She even organized a Children's Crusade to protest mining conditions for children workers.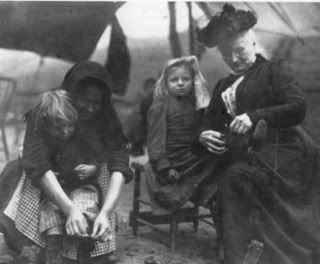 Mary Harris "Mother" Jones begins the "Children's Crusade." Accompanied by child mine and mill workers, she walked from Philadelphia, Pennsylvania, to President Theodore Roosevelt's home in New York state to protest the plight of child laborers.
Where are these kinds of people now?