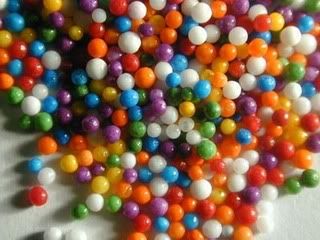 Omg. The laughter and the jokes echo to the hills. The youtubes of this will be priceless.
How this could be a surprise to anyone is bizarre. That anyone could assume otherwise is just plain stupid.
Monsanto faces investigation!!:
The Justice Department is investigating whether Monsanto Co. violated antitrust rules in trying to expand its dominance of the market for genetically engineered crops.

Monsanto has provided interviews and documents to the Justice Department, company spokesman Lee Quarles said. He said the department has questioned Monsanto about its marketing tactics in the biotech seed industry, which have become a target of criticism.

Quarles said Monsanto has done nothing illegal and is cooperating with the department.

"We definitely stand behind our business," he said.

At issue is how the world's largest seed company sells and licenses its patented genes. Monsanto has licensing agreements with seed companies that let those companies insert Monsanto genes into about 96 percent of U.S. soybean crops and 80 percent of all corn crops.

Monsanto's rivals allege that the company uses the licensing agreements to squeeze competitors and control smaller seed companies — an allegation Monsanto denies.
Maybe
now
the
poor
angry
farmers
and
consumers
around
the
world
who
have
been
so
badly
used
and
bullied
by
Monsanto
will
get
their
say
.
Thank god there are people like Rep. Marcy Kaptur in our government!!
The transcript
of their talk.
Susie Madrak of Suburban Guerrilla tells the story of a 4 month old baby being denied insurance because he is too fat.
"Some claim somehow that the recovery package isn't working by simply pointing to continued job losses. I consider this peculiar, especially from those who favored the policies that actually caused the recession to begin with," EPI President Lawrence Mishel said in testimony to Congress on October 8, where he proposed a five-part strategy for creating and preserving jobs, and stressed that the causes of today's high unemployment pre-date President Obama.

"I consider President Obama to be in the situation of having inherited a burning apartment building. He proceeded to gather all the available fire trucks and douse the fires in half the floors. Yet his critics complain that the other floors are still on fire. Even worse, those critics are the ones who started the fire. And they want to withdraw the fire trucks."
Damn these here YouTubes! Proving to liars they have lied: