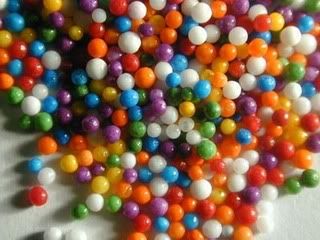 Keep Sarah Palin off of Discovery Channel
:
"I am appalled that Discovery Communications -- home of numerous eco-conscious offerings -- has picked up "Sarah Palin's Alaska." Sarah Palin's anti-nature crusade as governor makes her extremely unsuitable to host a show in your lineup. I urge you to cancel the show before it airs."
Plan B has more options:
Understanding Ella, the Latest Controversy in 'Morning After Pills'
And a clever response to
an anti-abortion ad
.
One more reason we really don't want Chinese food products....
According to a 2008 State Oceanic Administration report, raw sewage and pollution from agricultural run-off has polluted 83 percent of China's coastal waters, leading to algae and other problems.
The Council of Dads
has advice.
Seventh graders prove
science isn't dead
.
It's dangerous to ask for
help in a forum
.
The 7.2 Mexicali, Mexico, earthquake was so powerful
that it shifted the Earth's crust 31 inches near Calexico, Calif., according to radar images and data released by NASA on Wednesday.
We're number one!1! ... uh... We're number seven!!
Despite having the most costly health system in the world, the United States consistently underperforms on most dimensions of performance, relative to other countries. This report—an update to three earlier editions—includes data from seven countries and incorporates patients' and physicians' survey results on care experiences and ratings on dimensions of care. Compared with six other nations—Australia, Canada, Germany, the Netherlands, New Zealand, and the United Kingdom—the U.S. health care system ranks last or next-to-last on five dimensions of a high performance health system: quality, access, efficiency, equity, and healthy lives.
Strange what happens when you run out of money, isn't it?
A growing number of centrist Democrats say they're open to trimming Pentagon spending in the face of record budget deficits and mounting public debt.

Liberal Democrats for years have called for cuts to the massive defense budget to no avail. Even after Democrats regained control of Congress in 2007, their few attempts at reining in defense spending have proven futile, partly because of opposition from centrist Democrats hawkish on defense issues.
Obama and McChrystal
.